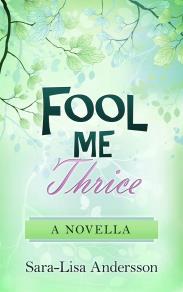 Fool Me Thrice
Josh doesn't tell Caitlin the truth about his college application, because he doesn't know how she'll take it. But she finds out and she takes it badly. So bad, in fact, that she disappears from his life completely and without warning.
When their paths cross again, ten years later, in a different city and under very different circumstances, Josh is thrilled to finally get a chance to explain to her why he did what he did. But Caitlin doesn't want to listen. In fact, she doesn't want anything to do with him.
When Josh pushes her, Caitlin responds with a lie of her own. A big, fat, in-your-face lie, to protect her heart and the most important person in her life. Her son. And Josh's.
---